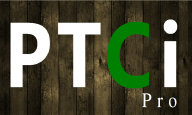 O F F E R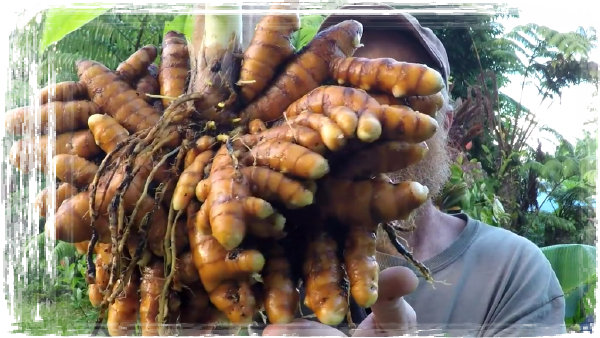 O R D E R
C O N N E C T
F O L L O W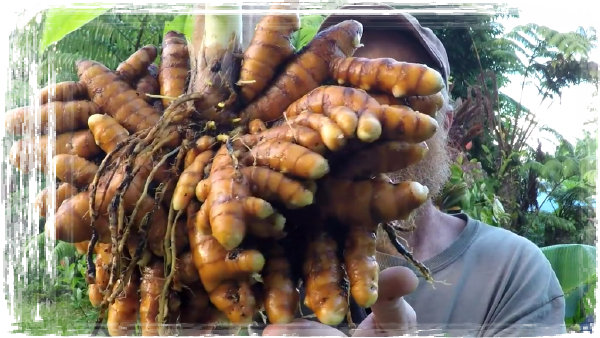 May 09, 2021
#3. TURMERIC SHOT
4 best and most effective fresh detoxing
My 3rd suggested best detoxing component, Tumeric. A little story about how I learn Turmeric. Many years ago, I heard much good stuff about these roots, but I wasn't really paying attention to it.
A friend who was also in remission from battling cancer brought us many organic fruits and vegetables and some other goodies.
Harvesting Fresh Turmeric from the Garden.
During my wife's first stage four ovarian cancer diagnosis, she had her surgery and went through six months of chemotherapy.
Turmeric texture more like carrots but has a little spice and slight bitterness.
PTCi cafe Fresh Turmeric shot with an slice apple garnish. Photo by Ptcipro.
This Turmeric Shot has a natural soft pulp on it, and it is juiced from raw fresh roots. We have found an efficient way on how to extract the juice.
Other so-called Gurus and experts suggest using Black Pepper to Turmeric Enhance the outcome, but some say's it doesn't matter. Oh well, regardless of what it is, Ground Pepper and Turmeric do taste better. Photo by: ptcipro
PTCi cafe Golden Shot. Photo by: Jhunvlog
1.Take it as One-shot!
3 WAY's TO DRINK.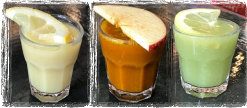 3 LEVELS TO SUCCESS FOR DETOXING NATURALLY
1.Small Success
2.Moderate Success
3.Epic Success
Start with one of these shots every day
Move on with 3 Shots straight per day
Congrats!, you did the ultimate. Keep it up.
PTCi - established in 2016
CUSTOMER SERVICE

DO NOT SELL OUR INFORMATION