Follow and Review Us





MAIN
PTCi - established in 2016
Follow and Review Us





PTCi - established in 2016


MAIN

About us
ABOUT CAFE
ABOUT PRODUCTS ONLINE
working html editing, please wait!
ABOUT PTCi
working html editing, please wait!
* Our cafe is known in our community for our 3 golden shot detox - Ginger, turmeric and bitter melon (combo shots called cocktail).
* We offer unique drinks/ real fruit smoothies/ tea/ coffee with infused super foods or gluten free protein as requested (Maca, spirulina, beets/ reishi mushroom/ginger, Moringa, WheatGrass and Matcha).
* We are also a go to foodie for healthy veggie wrap, Panini, sandwiches and soups made in store with fresh ingredients.
* We are a multiple one location business and we have Physical therapy gym/ clinic for all types of injuries from sports related, pain management, to neurological and orthopedic cases.
* We accept cash, BC/BS PPO and medicare insurances. We also have wellness program with personal trainer & boxing fitness class.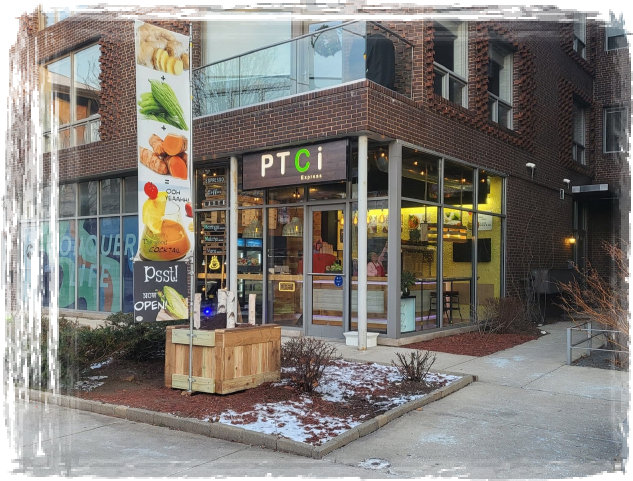 CUSTOMER SERVICE